Discover the" real Ireland",its charm and hospitality with Ireland on Horseback
(APPROVED BY ASSOCIATION OF IRISH RIDING ESTABLISHMENTS)
Nestled between Knocknarea mountain and Union forest, 3 km from Sligo city (pop.25,000), on the Atlantic coast of Ireland sits Carrowmore, site of one of the oldest collections of Megalithic tombs and burial chambers, some dating to 3500 B.C. This area is said to be the first site settled by man in Ireland.This beautiful corner of Ireland is not only home to prehistoric tombs but also to Irelands foremost equestrian facility,Sligo Riding Centre.It's success and popularity among guests and local riders alike is due to it's excellent facilities, sympathic instructors, safe and well trained horses, friendly staff, but mainly to it's beautiful and diverse riding terrain. From the endless Atlantic beaches for galloping to the mountains and pine forests for gentle hacking, this truly is the horsemans paradise.
The vacations are personally organised by you host,and the owner of the facility, Declan Mc Garry,Irish Equestrian team member.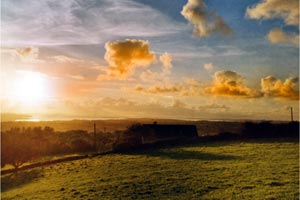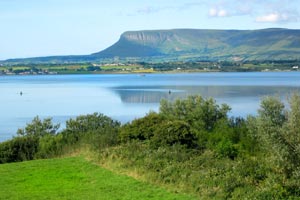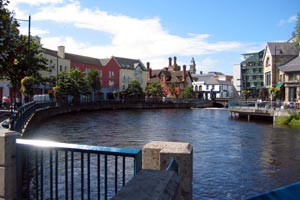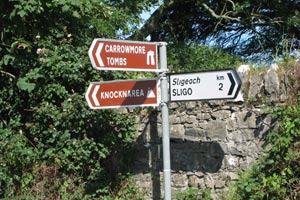 FACILITIES.
Indoor Ring (55m. x 33m.)Outdoor Menage (40m. x 30m.)
Stabling for 50 horses
Equestrian equipment shop..
Club house overlooking indoor ring.
Cross Country Course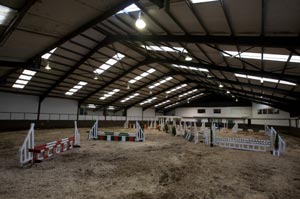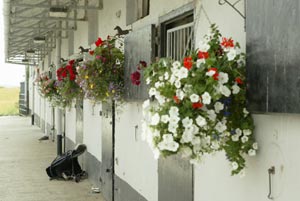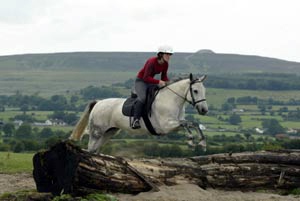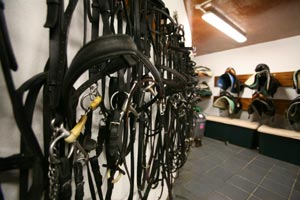 MANAGEMENT
DIRECTOR. The director and owner is Mr. Declan Mc Garry B.H.S.A.I. I.C.E.S. Declan is a former European Showjumping Silver Medallist and a member of the Irish equestrian team for many years.

EQUESTRIAN MANAGER. Miss Grainne Mc Garry B.H.S.I..I. is the manager of the equestrian centre.

TRAIL GUIDE. Mr. Michael Mc Nally.



THE HORSES
Altogether at the centre there are in excess of 50 horses.They are either Irish Hunters or Connemara ponies.